Request a Computer / Tech Support
We're here to help with your family's computer, internet, and tech challenges.
With the onset of COVID-19, Computers for Families has become available to anyone in Santa Barbara County, regardless of age or student status, who needs assistance. During this time, not one person has been turned away.
Who is this program designed for?
The Computers for Families program helps Santa Barbara County families access: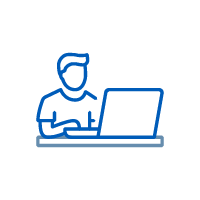 Free Computers
Low-cost Internet Assistance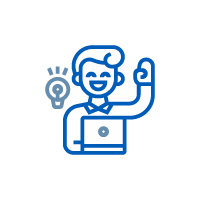 Bi-lingual Tech Support & Training
FREE Tech Support & Training in Spanish and English
Want to talk to someone to someone on our team? Call 805-964-4710 ext. 5454 or email cff@sbceo.org. Support in some dialects of Mixteco can be arranged. We are working on providing more regular support across dialects.
Weekly training held VIRTUALLY in English or Spanish every Wednesday at 5 and 6 p.m. The training covers important topics such as: cyber-bullying and phishing, privacy settings, enabling parental controls, and more.
Have questions that require more personal support? Our coaching sessions walk individuals through tasks such as: setting up email, email set up, attaching documents, and understanding the programs your students are using in school. You choose the topic.
Assistance Accessing Low-Cost Internet
Going through the application process for low-cost internet can be confusing and frustrating. We will walk you through the steps and help troubleshoot issues. Schedule a call to for assistance with any of the following application processes.
Low Cost Internet Options for Santa Barbara County Residents
Our team can help you with any of the following applications. See ways to connect with us above.
Cox provides opportunities for families and students by offering low-cost internet to qualified households with the Cox Connect2Compete program.

The Affordable Connectivity Program (ACP) provides eligible households with a discount on broadband service and connected devices.
High quality, refurbished desktop computers

Brand new devices and/or laptops available as supplies allow; participation in Digital Literacy training required
Sign Up Now!
Check back for new information as we learn about it. 
Cox Communications Digital Academy
Families, educators, community leaders and students can access information regarding computer literacy tips, educational videos, and tutorials.