Volunteers for TK-12 Schools
Enhance student learning with support from volunteers and exposure to a variety of stories and career paths
Submit the below form to request a volunteer or series of volunteers for your classroom needs.
Educators share their needs and preferences, and we take it from there.
Benefits of working with Partners in Education for your volunteer needs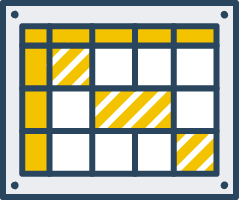 Coordination and communication with volunteers is managed by Partners

Volunteers are screened prior in accordance to CA Ed Code and district policies

Virtual and in-person support available
Are you an educator with questions or a special request? Schedule a call with staff today.
Though educators may request volunteers for all types of TK-12 school or classroom needs, we prioritize the following types of requests:
Literacy or STEAM Tutoring (grades TK-3)
Career Talks on a variety of pathways (grades 6-8)
Career Days (grades 7-8, entire grades only)
Mock Interviews (grades 9-12)
Motivational discussions, such as Overcoming Obstacles (grades 6-12)
Financial Literacy (grades 9-12)
Free Computers for Students & Families
Paid Job Readiness Training & Internships for High School Students
Please note: any educators who request volunteers must work at a district or site with which Partners in Education has an established MOU. If you are unsure or have questions about establishing an MOU for your site, please email partners@sbceo.org or call 805-964-4710 ext. 4401.